Marathon Your Way, Any Way, Over May.
Why not use the lockdown period for good, and run that 5K/10K/HalfMarathon you've always wanted to challenge yourself to?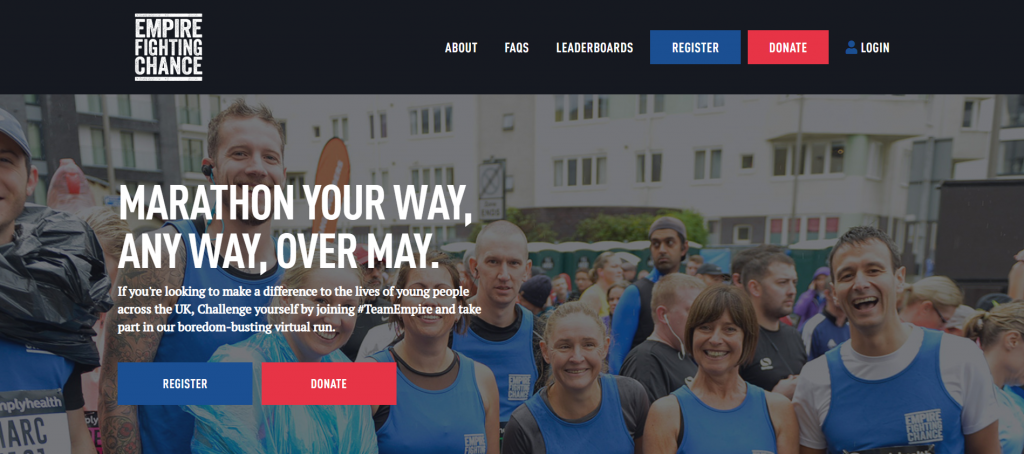 First and foremost, we hope you and your families are all keeping safe and well during these times. We understand this is a difficult and stressful time for everyone, and keeping active and using your daily outdoor exercise will help to keep you happy and healthy!
Why not use the lockdown period for good, and run that 5K/10K/Half Marathon you've always wanted to challenge yourself to?
Why we need your help

The Lockdown to fight Coronavirus will have a devastating impact on Bristol's vulnerable young people. Poverty will rise within the deprived neighbourhoods in which we work as more people lose their jobs. For families in poverty, missing work means missing meals.

Many young people that we support come from unstable families and experience chaotic and often dangerous home lives. Rising tensions in the home combined with the removal of the safety net of school create a perfect storm for domestic violence and abuse.

The toxic economic and social conditions will deepen mental health issues. We are already hearing from young people how the situation is increasing emotional distress, including low mood, stress, anxiety and depression.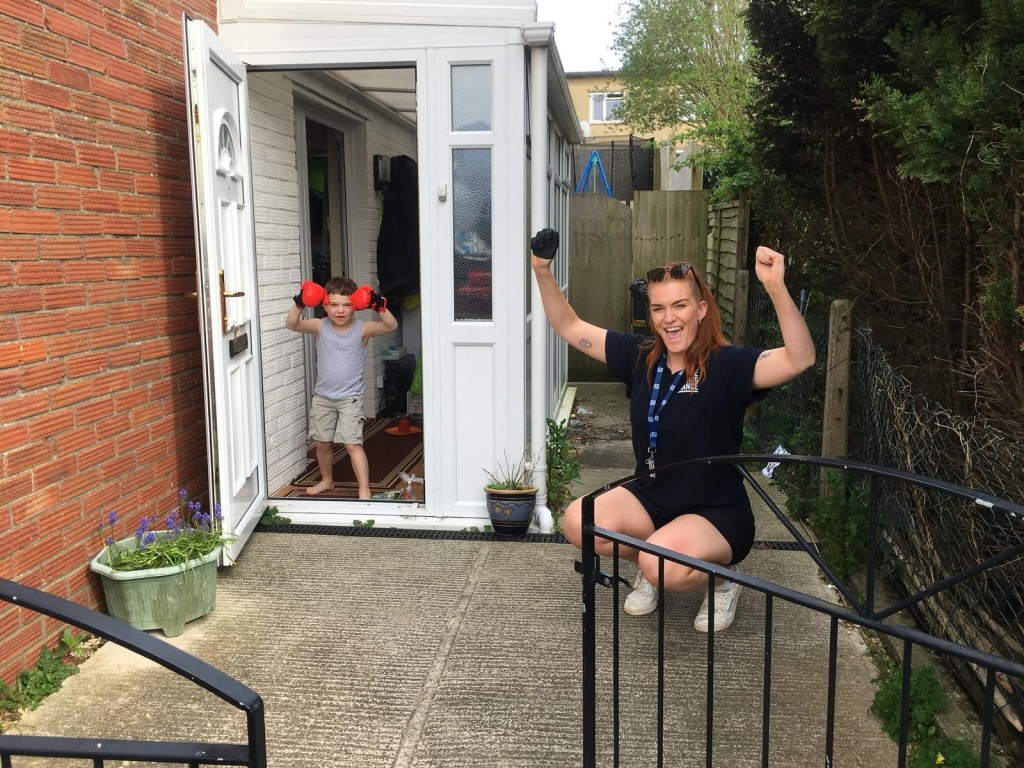 All of the above encourage young people to turn to risky and negative behaviour as coping and defence mechanisms. Aggression, drug misuse and offending are likely to become more commonplace. We are deeply worried that young people's increasing vulnerability will make them targets of local gangs and drug dealers.

"We'd like to think everyone's house is their safe place, but that's not always the case… the only escape they get may be school, or may be the gym"

Martin Bisp, CEO
Never before have our services been more needed for young people. Yet never before have we been so restricted in what we can do to support them.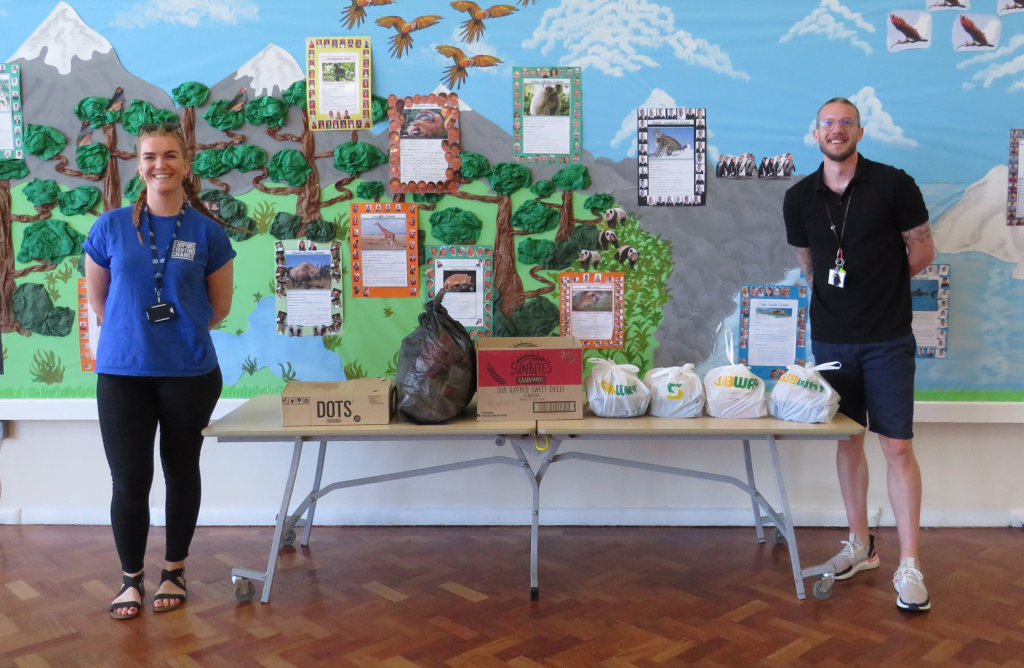 By fundraising for Empire Fighting Chance, you will be helping us to support the young people we work with remotely, produce online training content to keep them active and engaged, as well as provide essential food parcels.
The Challenge is open to anyone, the only requirement is that the activity must follow the Government guidelines of exercise and social distancing.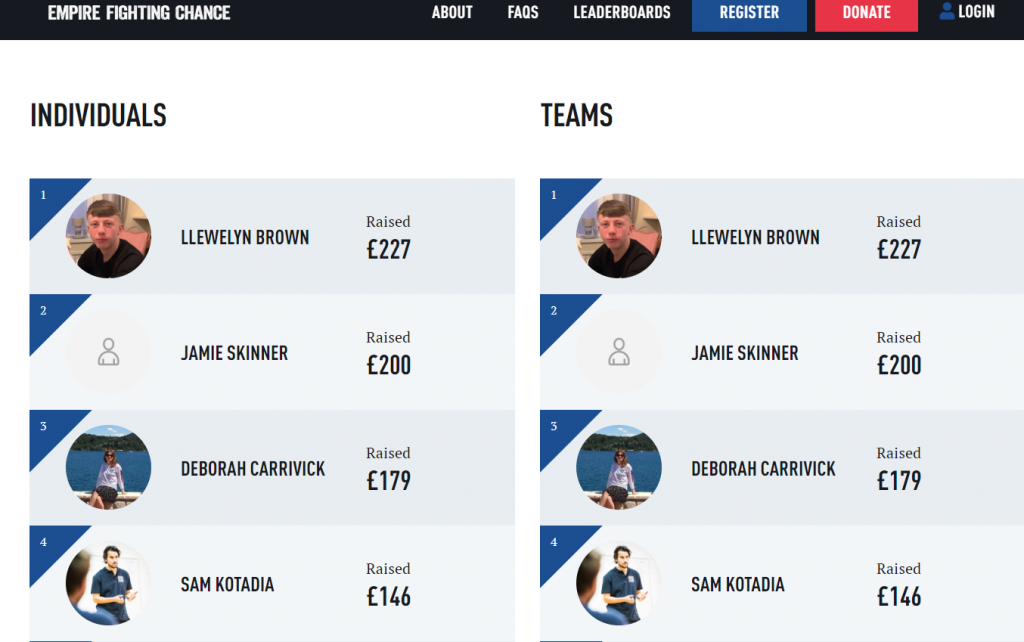 Have fun with and challenge your friends to become the top fundraiser on the Empire Fighting Chance leaderboard!