OUT OF THE BOX: Collyhurst and Moston ABC
We head to Collyhurst and Moston ABC in North Manchester, in the first of our series of blogs meeting our partner clubs who are hard at work delivering Empire Fighting Chance's programmes around the UK.
Empire Fighting Chance is determined to transform the lives of more young people across the UK.
Our vision is for boxing clubs around the country to be delivering our boxing and intensive personal support programmes, to challenge and inspire young people to realise their unique potential.
That's why we're rolling out our flagship Training With The Champions programme to local amateur boxing clubs around the UK, in partnership with England Boxing. The programme will support clubs who have the aspiration to improve their community and charitable work with young people in their gym, local schools, and community.
In March, we kicked off our training programme by hosting six boxing clubs at a two-day course at our gym in Bristol.
Over the next few months, we will share stories from our partner clubs up and down the country, as they deliver our programme to improve local young lives through the power of boxing.
Today, we head to Collyhurst and Moston Amateur Boxing Club in Manchester.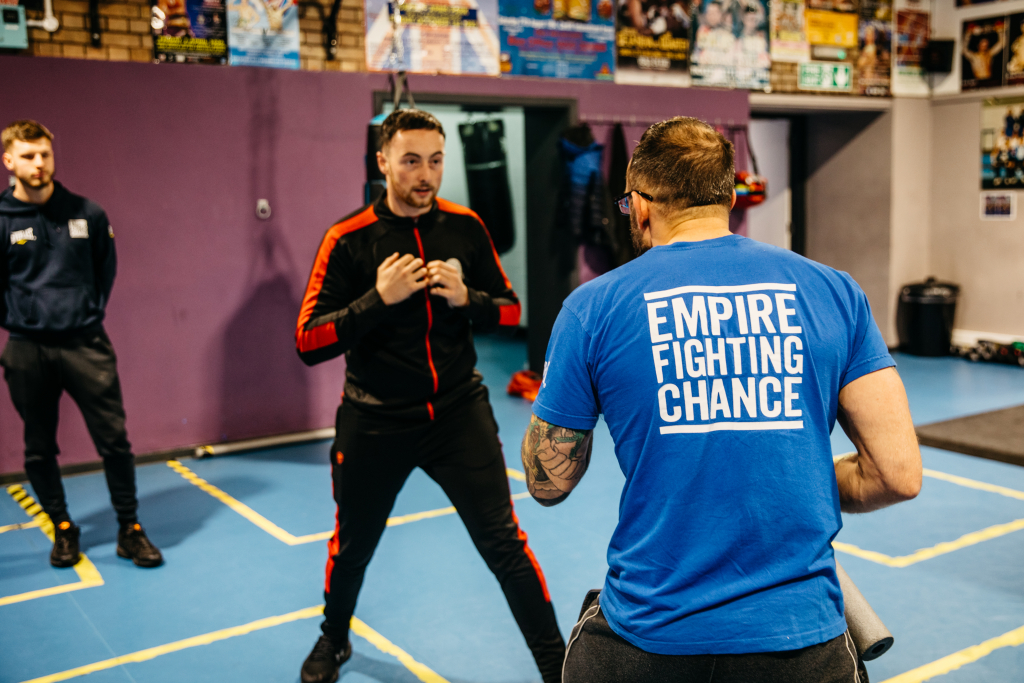 Their story
---
Founded in 1917, Collyhurst and Moston ABC has a 100-year tradition of providing a space where people can go to train, learn new skills and make friends, helping to create a positive identity for local young people.
The club has been managed by Thomas McDonagh since 2012, who is active in his community and recognised as a Community Ambassador. Thomas joined the club at the age of eight and went on to represent the club as both an amatuer and then a 40-fight professional career before managing the club. Thomas says that the gym 'is all about boxing, but it is also about getting kids off the streets and putting them on the right path'.
In 2019, the club became a charity, and funding from Children in Need allowed them to increase the number of sessions offered at the club and in the community, such as delivering after-school clubs.
Collyhurst and Moston ABC aims to increase community participation in healthy recreation through the provision of amateur boxing and non-contact boxing activities for all ages, abilities and for the wider community. They actively try to support local young people to make positive lifestyle choices and steer them away from the path into criminal activity - of which many of their young people are on the periphery.
They currently engage over 80 young people at their club across five evenings per week. 80% of participants are male, and 20% female.
They have engaged with an additional 150 young people in their delivery at primary schools and community venues. One of the school interventions was to specifically improve behaviours for young people deemed at risk of exclusion. They received reports from the school that during the period of programme delivery, the most notable difference in the students was communication and behaviour.
Why partner with Empire Fighting Chance?
---
The club says Empire has been on an inspirational journey in the last decade, achieving many of the outcomes they strive for in North Manchester. They were therefore delighted to be welcomed to join Empire's national programme, which they see helping them to grow, achieve and sustain their success.
Attending the training programme in March helped them benchmark where they are as a charity, before refining and adding to their existing business plan.
'The staff at Empire could not have been more welcoming and are clearly fully vested in supporting others around the country to have equally as positive impacts on their community and vulnerable young people.' - Collyhurst and Moston ABC
Since March, we have been in regular contact with the club to support them with administration, processes, and delivery of the programme.
Since engaging with EFC, the club has decided to adopt the 'Training with the Champions' programme as the basis for schools-based work. They see this as an innovative but clearly structured programme that will enable coaches to secure the personal development goals for the children they will be working with.
Martin Roberts, Business Development Lead for the club says, 'The club has been at the heart of the community as a boxing club for over 100 years. However, since converting to a charity in 2019 and more recently having received mentoring and guidance from Empire Fighting Chance, the trustees and I feel it is now well-positioned to significantly grow its provision and achieve greater impact across North Manchester. This includes: extending the opening hours of the club and the range of sessions offered, e.g. group based and 1:1, delivering from more community venues and growing the number of schools engaged in the adopted Empire 'Training with the Champions' programme.
'It is an extremely challenging time for young people in our community and our aspiration is via non-contact boxing, along with maintaining pathways to competitive boxing, to be a significant community asset which supports young people to overcome challenges, stay safe and make positive life choices.'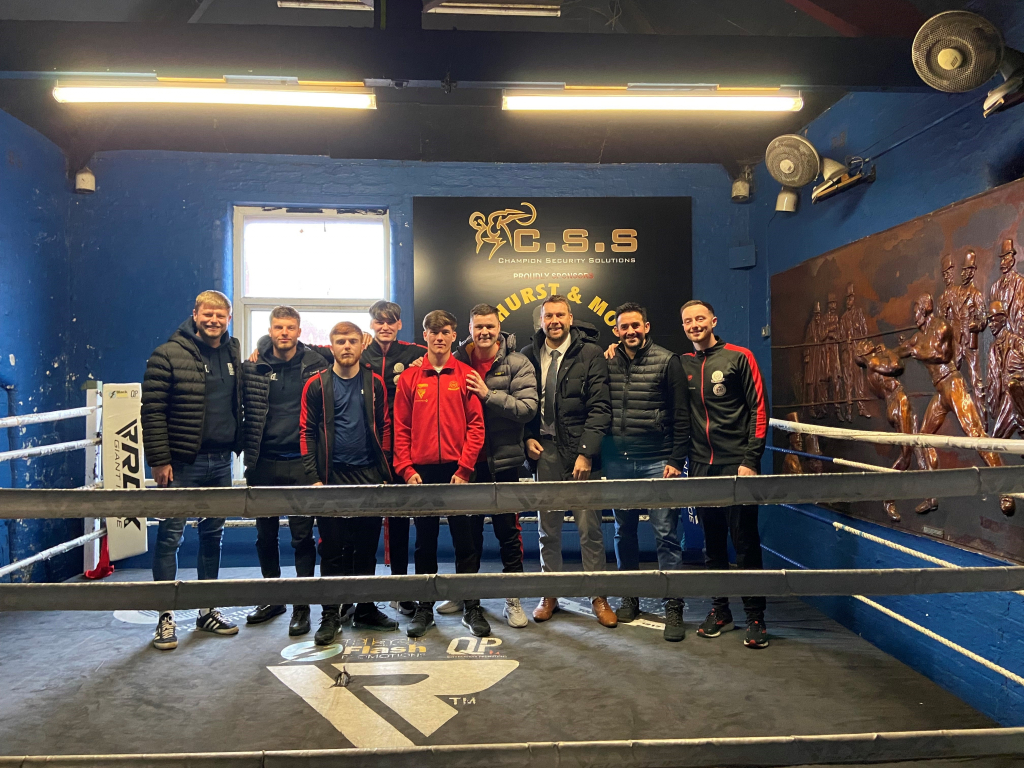 What the future holds
---
The next step is growing provision to make an even bigger impact in their North Manchester community. The club's trustees and delivery team are passionate about making this happen, while recognising that it'll require additional revenue and grant funding to achieve it.
The club has secured grant funding to sustain its existing infrastructure and programme, but is actively seeking to funds to grow both of these areas.
Once they can maximise the space in their current premises and have the infrastructure in place to grow further, their medium-term plan is to seek larger premises in North Manchester and increase footfall by at least 100% by 2025.
From September 2022 the club will be working in seven schools across North Manchester, primarily working with children in Year 5 and 6. Along with improving physical and mental wellbeing through non-contact boxing, they will be aiming to increase confidence and resilience as positive foundations for a smooth transition to secondary school.
Manager Thomas McDonagh says, 'Boxing has been my life and I am so grateful to it for what it taught me and gave me. Times are really hard right now for young people and it's easy to be drawn into crime, and mental health is a big worry for me. My aim through the charity and club is to help young people to gain confidence, discipline, life skills and a positive identity of themselves. If they become boxers great, but that's not everything. We want to them to achieve their potential in whatever they want to do'.
---
Is your club interested in partnering with Empire Fighting Chance to change young lives in your area?
To learn more about our free training programme in partnership with England Boxing, please complete an expression of interest form. Or, for more information, please contact Aaron Morten, Growth and Development Manager, at [email protected]