Interviewing Chloe for International Women's Day
As someone who has utilised boxing therapy to build up her mental strength, Chloe is a fantastic example of someone who has challenged stereotypes as a successful young female with past mental health difficulties.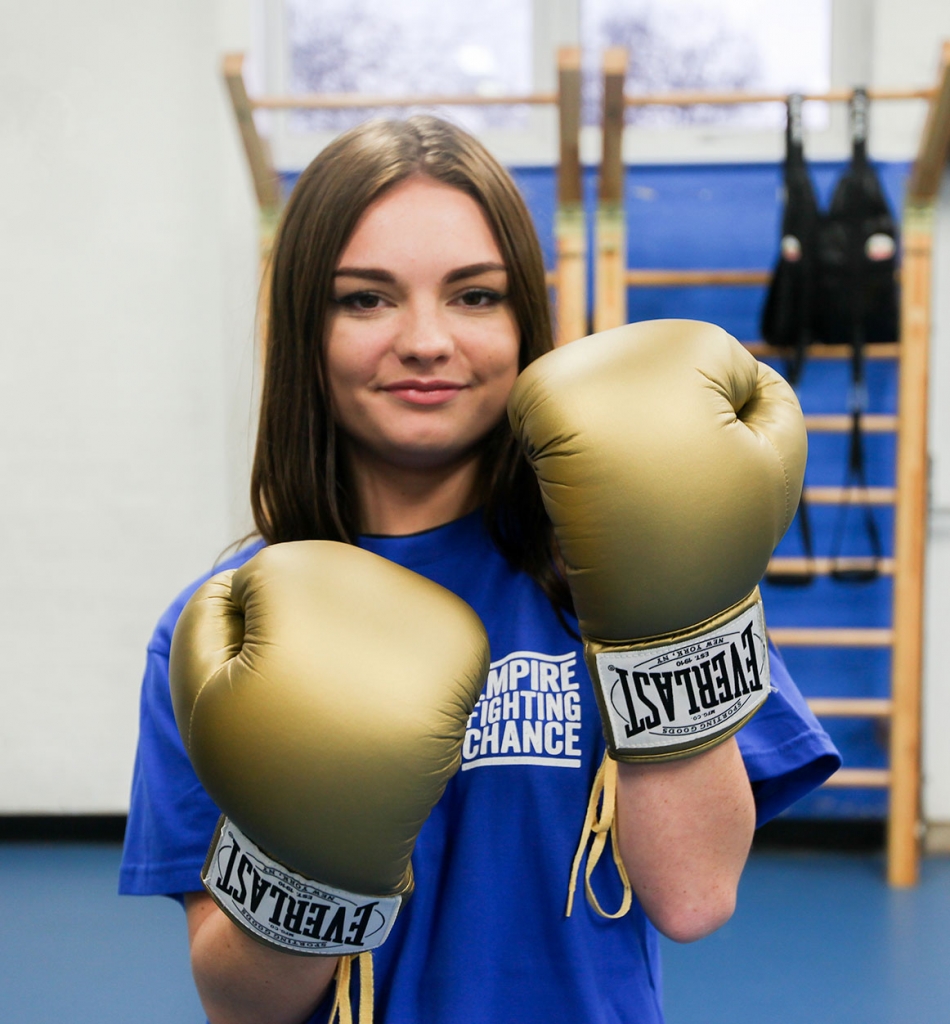 The theme for International Women's Day 2020 is #EachforEqual, recognising all of the actions we can take as individuals to challenge stereotypes, fight prejudice and celebrate women's achievements.
As someone who has utilised boxing therapy to build up her mental strength, Chloe is a fantastic example of someone who has challenged stereotypes as a successful young female with past mental health difficulties. Chloe turned around her grades and is now striving at university, and continues to go from strength to strength. Here we take the opportunity to celebrate her achievements.
Chloe has been coming to Empire Fighting Chance since November 2018, and she attributes her work in the gym with Courtney as having a great impact on her well-being.
Chloe was referred to Empire Fighting Chance by Creative Youth Network as she was struggling to control her anger and had spoken about wanting an outlet for her adrenaline and anxieties. She is very articulate when discussing how she's feeling and wants to put things in place now to help her with anger issues before they worsen. Before working with us, she put her hand through a window when she was angry and needed stitches.
The initial outcome was for Chloe to have a physical outlet for built-up anger and to express this safely. This could be measured by Chloe finding it easier to express her anger without hurting herself or others. She also wished to build positive relationships and self-confidence.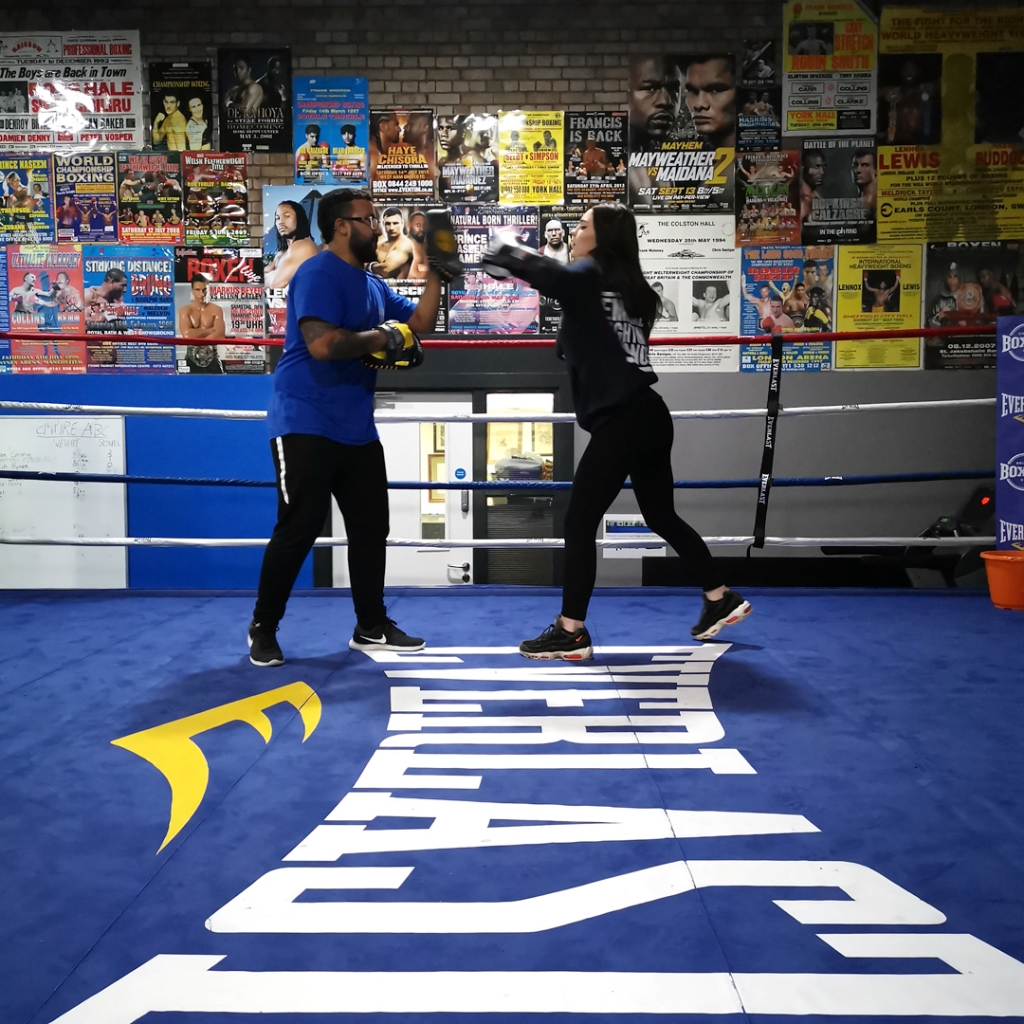 Within a short space of time, Chloe was invited to our royal visit in January due to her good work and positive attitude. She was introduced to the Duke and Duchess of Sussex, and later interviewed by the Bristol Post, Chloe said:
"I was referred to the gym by my counsellor because of mental health problems and now even in six or seven weeks I don't have to go to therapy any more – I just come here. As a girl, boxing has really helped me in a lot of ways I didn't expect. You tend to think of it as a male-dominated environment, which it can be, but it makes you strong and realise you can do things you never thought you'd be capable of."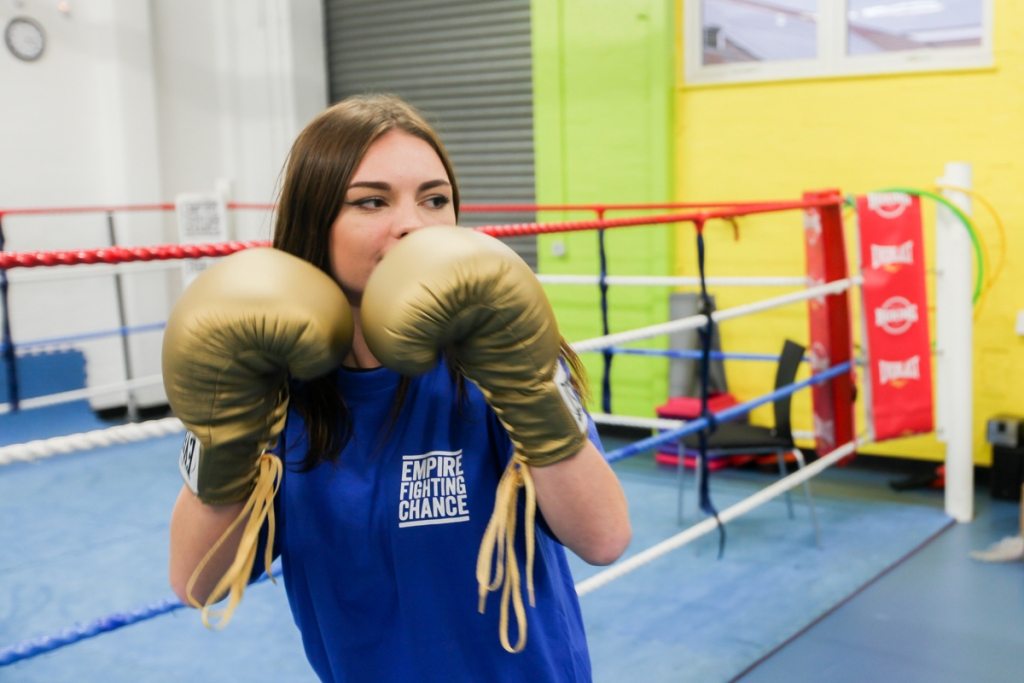 Speaking to Chloe about how her sessions were going, she commented on how she enjoyed her sessions and felt that it helped her in many ways. She no longer sees a counsellor and sees Empire Fighting Chance as a way to get out her frustrations. 
Chloe also saw a positive impact on her studies: Since I have been coming here my grades for sociology have gone up, before I was getting D's and E's but on my latest paper I got a B.
Chloe received three university acceptance letters to Manchester Metropolitan, Leeds University and a London-based university, which made her our Champion of the Month for February last year. Each month we award a young person a Champion of the Month gift and certificate for their hard work. Chloe turned up to every session and performs and she does so with a smile on her face. She'll be an asset to any company as she looks to build a career in the creative industries.
We interviewed Chloe when she came back to Bristol to continue a session with her coach Courtney, and here's what she had to say:
What has been the hardest thing about going to university so far?
I think the hardest thing about going to university is being so far away from all my friends and family, although I have made amazing friends in Manchester which is getting me through being so far away.
Have you had to overcome many challenges since going to uni?
I have had to adjust to being far away and I have also had to adjust to being way more independent and mature, I found it hard at first but now I am enjoying it and I am managing my workload.
Is there anything that you've remembered from what Courtney has told you that has helped with uni?
Courtney was always so good at giving me advice with situations back home and I have learnt so much from those situations which I now can use here at uni. He allowed me to know to be myself no matter what and that's exactly what I've done at uni now.
If you could give any advice to people thinking about going to uni, what would it be?
Go with the flow and for the first couple of weeks, join in with everything - even if it is out of your comfort zone. I like to see it as a fresh start.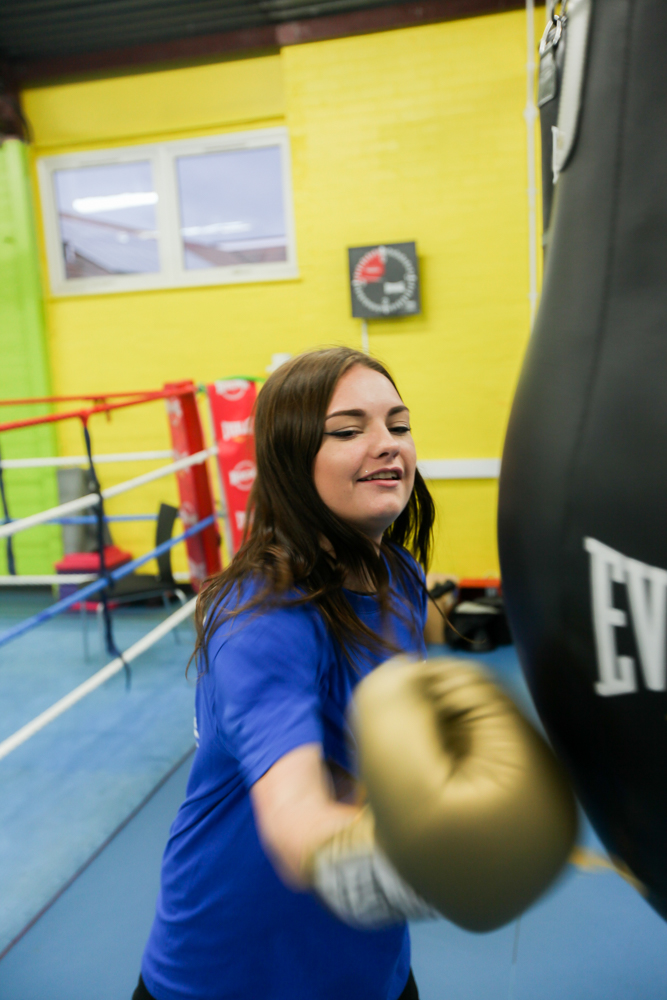 What are you enjoying about uni?
I am loving my Photography course, it has allowed me to do photography all the time which has always been my dream, and I have enjoyed meeting new people.
Do you feel more comfortable knowing that Courtney is there for you to come back to?
I feel really comfortable knowing that Courtney is still there for me, I will always go back and catch up with him, he helps me and tells me his own stories and struggles which makes me feel like I can relate more to him.
What support do you get at uni if you're struggling?
So if I need support in uni I can get one-to-one counselling. I haven't needed it so far which is positive.
What has been the best thing about having a mentor?
The best thing about having a mentor, is that they aren't like a mentor they are more like a friend and it has helped me so much not only being able to speak to Courtney and get advice from him but also to deal with my mental health issues through boxing, and I have come to really enjoy the sport.
Chloe, we're so proud of how far you've come! You continue to go from strength to strength and we are so pleased to hear you are still doing well. You will always be welcome back at Empire Fighting Chance.

The Empire Fighting Chance team