Extract Coffee Roasters
Extract Coffee Roasters are on a mission to #MakeCoffeeBetter this winter with the Inner Strength limited edition roast!
Extract Coffee Roasters are on a mission to #MakeCoffeeBetter this winter with the Inner Strength limited edition roast!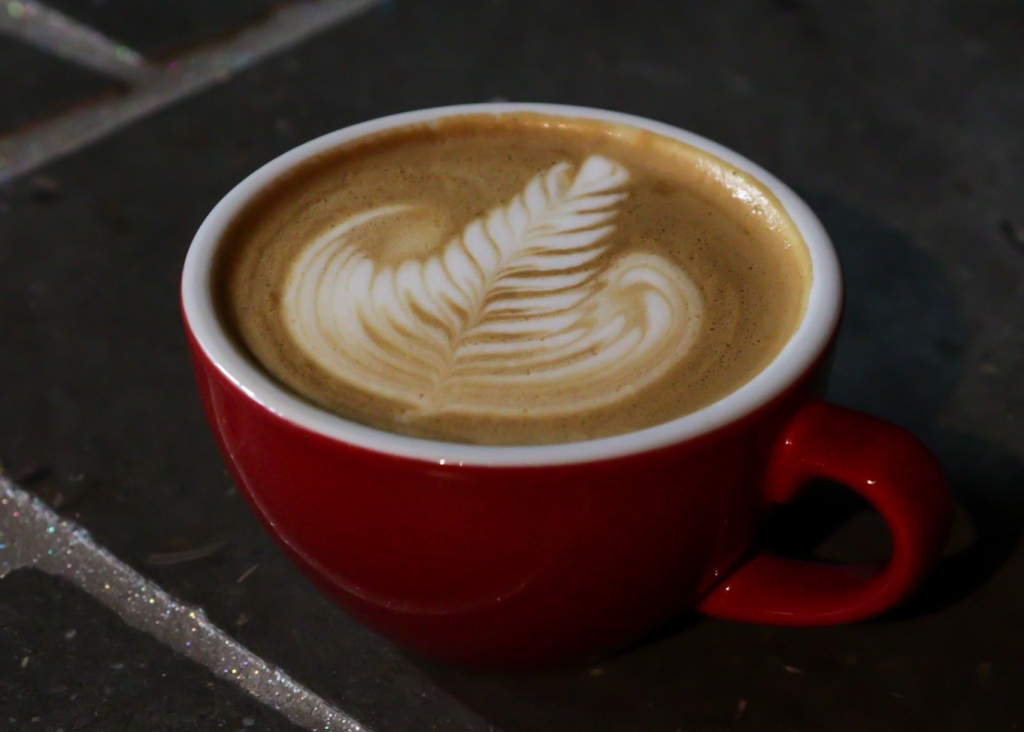 Available now,the coffee which is grown in Democratic Republic of Congo will help to support charities including Empire Fighting Chance with £1 per bag sold helping to fund community initiatives across the UK. The farm harvesting this year's Inner Strength coffee is a cooperative run by 176 women who also provide training in leadership and coffee processing. And here at Empire Fighting Chance, the funds raised from the sales of this delicious coffee will help to provide non-contact boxing, personal development and therapy sessions to some of Bristol's most vulnerable young people. So, with every brew, coffee lovers know that each bean is supporting communities from seed to cup!
At Empire Fighting Chance we support young people to find their Inner Strength every day. Whether it's changing their attitude towards school, finding the confidence to exit a gang, or improving their mental resilience through challenging times, our Coaches and Therapists use sport to help young people like Max transform their lives. Since Max started sessions at Empire Fighting Chance, his Dad has said that his self-harming has stopped and his school life is improving. Max's confidence has had a boost at a time when it was very low and he, as well as the whole family are in a much better place.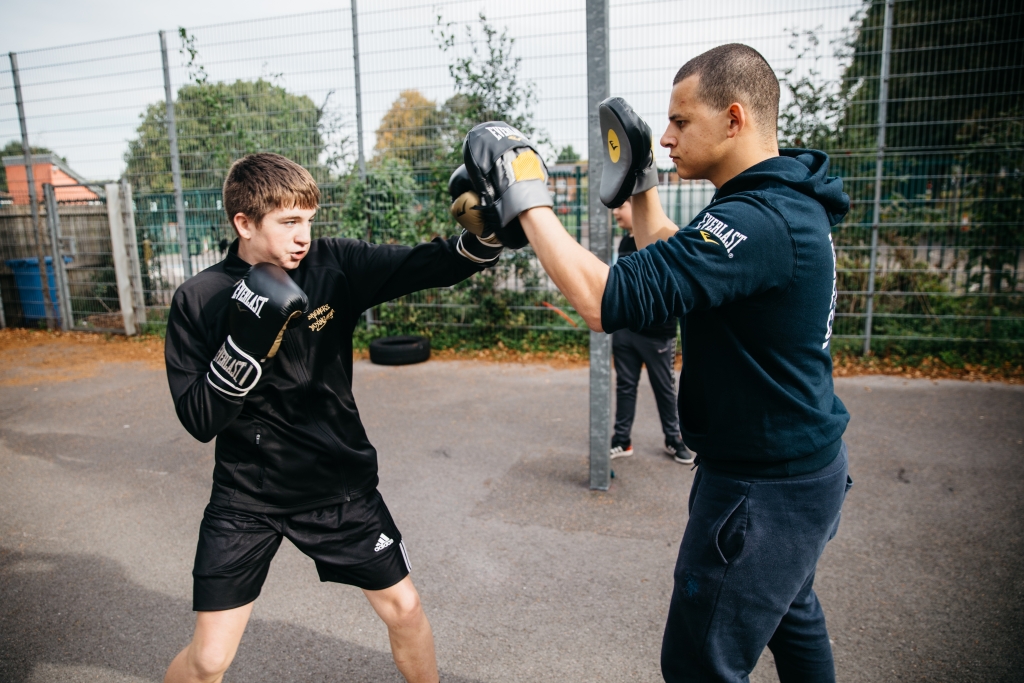 Duncan, Managing Director at Extract said "For the past 9 years we've launched a limited edition winter espresso celebrating strength and the power of community. The story has evolved since the first strong coffee in 2012, but the purpose has always been the same: that together, by supporting one another, we're stronger."
"It's a moment to shine a spotlight on the amazing organisations, like Empire Fighting Chance, that we can support through our Grounds Up collective, sharing the stories of the crucial work that they do. By drinking the coffee, you are supporting communities in need across the UK."
As part of the Inner Strength campaign, our Boxing Therapy Manager, Cat, will be taking part in an Instagram Live on 5th November with Extract. They'll be discussing Inner Strength, and the techniques we can all use (alongside lots of coffee, of course!) to find strength in our everyday lives…
"At Empire Fighting Chance we work to a strengths-based approach. As such, we see a real importance in supporting young people to identify what their strengths are and providing them with strategies, tools and techniques that they can use to build on these foundations."
"As individuals in the communities surrounding young people, we can also play an integral part in role modelling this, by doing small things every day to boost our own inner strength. So today, whilst drinking your daily cup of coffee, why not take a moment to think about what your top character strength is and decide on one new way in which you could use it in the day ahead?"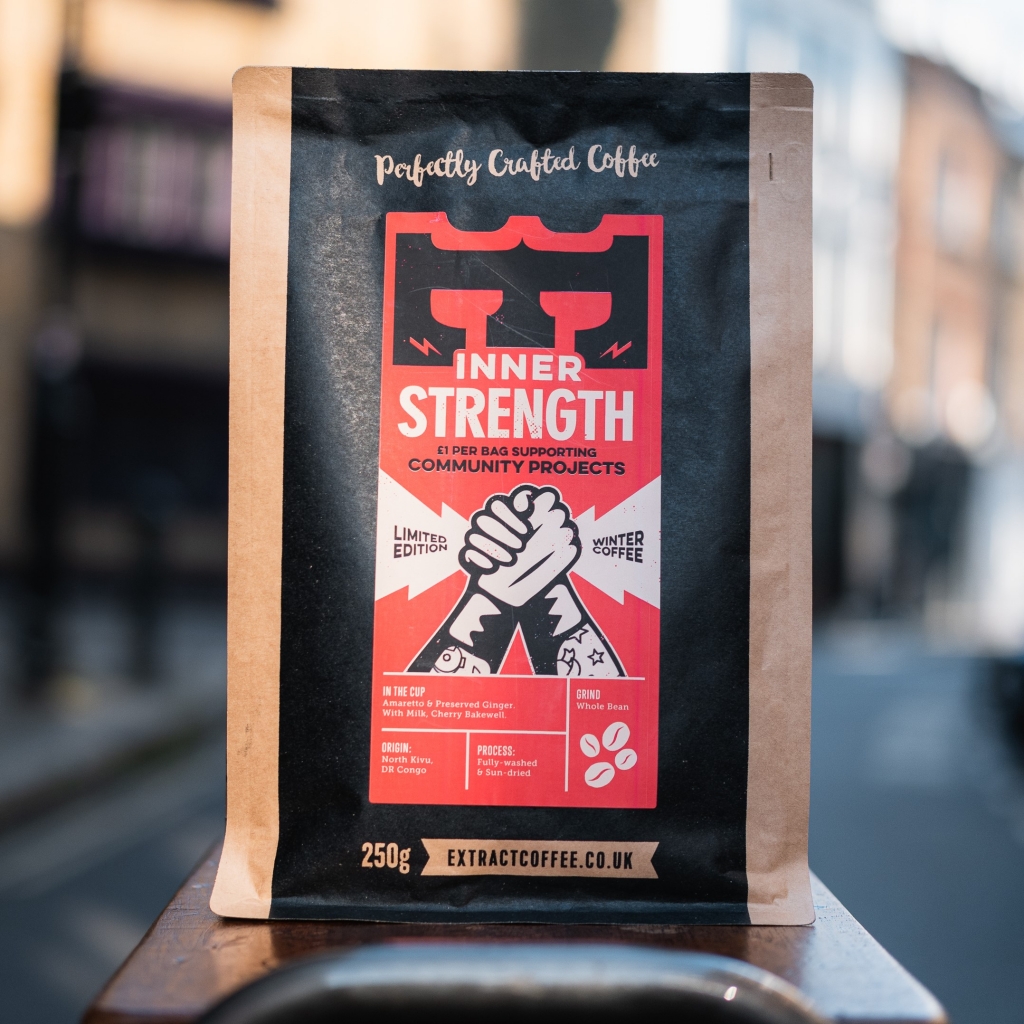 To help Extract transform more young lives, why not sit down to share a cup of Inner Strength with friends this autumn or join us for the Instagram Live? Grab your bag of Inner Strength at the Extract online shop or the roastery.