Job Opportunities with Empire Fighting Chance
Come and work for Empire Fighting Chance! We are looking for an experienced events fundraiser to join the team as maternity cover.
A crucial role for us, we are looking for an Events and Community Fundraiser as Maternity Cover. Amongst other things you will be responsible for recruiting dedicated fundraisers and to steward them through the process of supporting our young people by raising funds for the charity.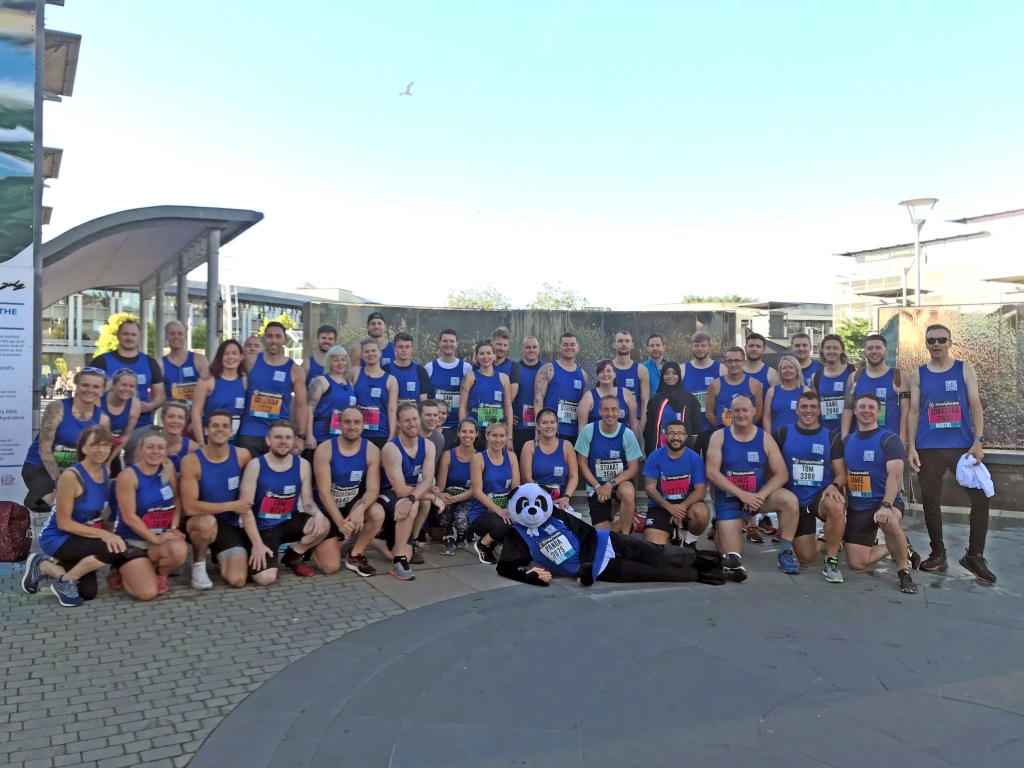 Flexible working/part-time considered. Salary £25,000 (pro-rata for part time.) Based in Bristol (with travel to event locations.)
Are you an enthusiastic fundraising professional with experience of organising events? Want to take on an exciting contract raising awareness of a forward-thinking charity with an amazing cause? If so, read on.
About Us
Born on the streets of Bristol, Empire Fighting Chance is a charity that improves young lives through boxing. We use a powerful combination of non-contact boxing and intensive personal support to challenge and inspire young people to realise their unique potential.
Working with young people aged 8 - 18, we target those at risk of exclusion from school, involved in crime or suffering from mental health problems.
We're currently looking for an Events and Community Fundraiser to join us on a maternity cover contract lasting up to 12 months.
Your Benefits
- Salary of £25,000 per annum
- Claimable travel expenses
- 28 days' holiday plus Christmas shutdown
- Free on-site parking
This is an incredible opportunity to take full ownership of the end-to-end events process and help us fight the impact of deprivation on the lives of young people.
Every day, we meet young people who are facing significant challenges in their lives such as mental health issues, chaotic home lives, difficulties at school or involvement in crime.
With your creativity and expertise, we can increase awareness of our work, motivate people to take action and rally supporters behind our cause. With your help, we can help young people rewrite their story and build a positive future.
Your Role
As an Events and Community Fundraiser, you will plan, lead and deliver Empire Fighting Chance events, including mass participation, community and corporate events.
You'll oversee a number of events to increase awareness of our work, inspire people to support our cause and enable us to continue helping vulnerable young people.
Your duties will include: 
- Acting as the main point of contact for events enquiries
- Liaising with venues and suppliers
- Recruiting and briefing volunteers and staff for each event
- Stewarding supporters and providing an outstanding level of service
- Helping our supporters to develop and implement their own fundraising events
- Working with our Marketing Executive to develop and implement marketing plans for each event
About You
To join us as an Events and Community Fundraiser, you will need:
- Previous fundraising experience
- Experience of planning and organising events
- To be a confident communicator with the ability to engage various audiences
- A valid driving licence and access to your own vehicle
- To be passionate about helping young people realise their potential
We'd love to hear from you if you've worked as an Events Executive, Fundraising Co-ordinator, Fundraising Executive, Fundraising Officer, Marketing & Events Executive, Events Officer, or Events & Fundraising Officer.
So, if you are looking to take on a rewarding contract as an Events and Community Fundraiser, please apply by sending your CV and covering letter to Louise Smith.
Empire Fighting Chance are equal opportunities employers, value diversity and are strongly committed to providing equal employment opportunities for all employees and all applicants for employment. Equal opportunities are the only acceptable way to conduct business and we believe that the more inclusive our environments are, the better our work will be.