Empire Fighting Chance support during school closures
As schools are forced to close due to Coronavirus we will continue to help young people. Here's how we intend to support those most at need.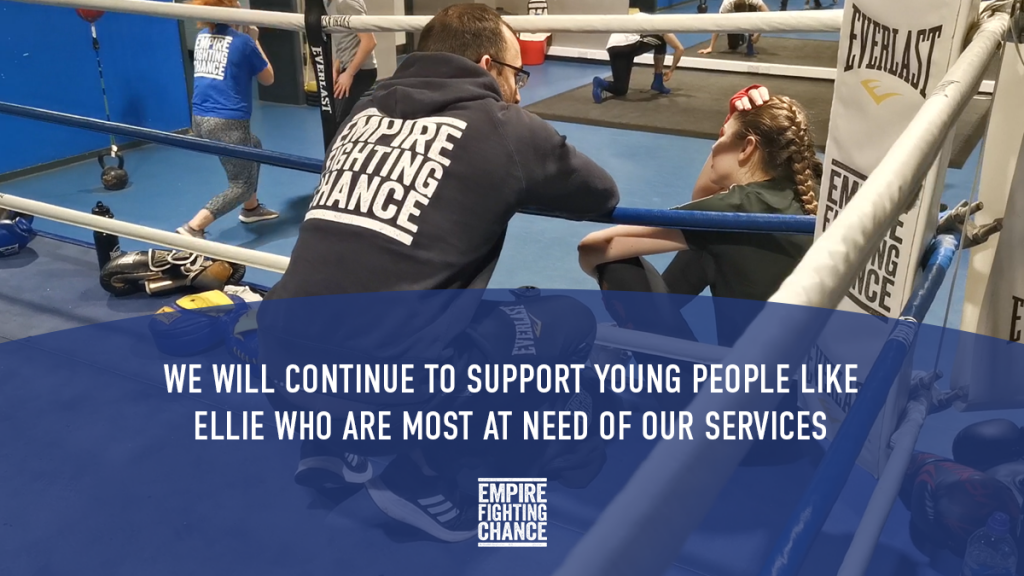 As schools are forced to close we will continue to help young people.
Today we have written to all partner schools offering continued support. This will initially take place face to face, either at our gym (on a 1-2-1 or small group basis), young people's communities or schools (for the children of key workers) as long as this action is deemed safe by the government.
If we cannot provide this support face to face then we will do remotely.
We have invested in technology so young people can have video conferencing calls with their mentor.
We will create and publish content for young people and their families whilst at home, including mental health advice, training routines and nutritional guidance.
Our family liaison team will continue to reach out to young people and their families, offering constant advice and help.
We will have an emergency number so will be accessible when needed, alternatively, you can contact us via [email protected]
Finally, we have also pledged to lend our support to Bristol City Council and their COVID-19 response team.
We are absolutely committed to doing whatever is necessary to help the most vulnerable during these difficult times.