Empire Fighting Chance is on the new MONOPOLY Bristol Edition game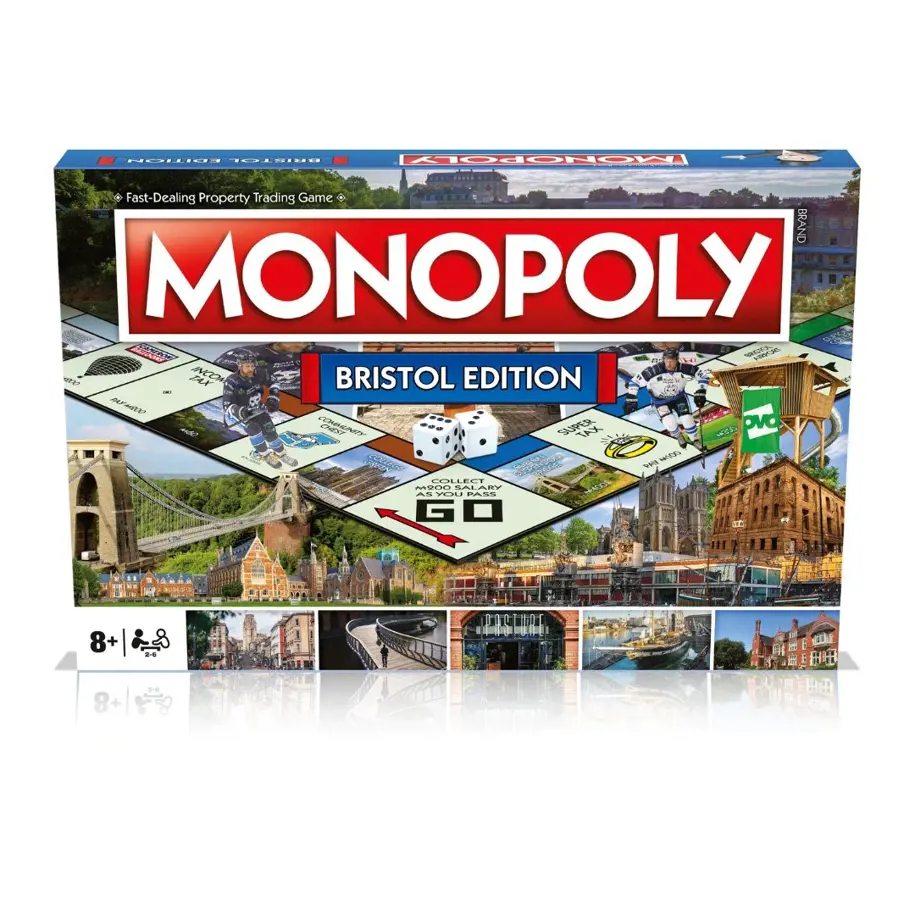 Empire Fighting Chance is proud to be featured on the brand new MONOPOLY: Bristol Edition game that is now on sale. Three charities get to 'Pass GO', following a public vote. They are: The Grand Appeal, Bristol Animal Rescue Centre and Empire Fighting Chance, whose co-founder Jamie Sanigar says: "We are delighted to have been voted for by the public to be part of such an iconic game."
The game is themed in sets - from heritage to tourism, entertainment to education – and more. The four train stations from the classic MONOPOLY original proved a challenge for the MONOPOLY makers as the city only has two main-line stations, unlike in the capital which has a multitude to choose from. In the end, the quartet of MONOPOLY prime estate take on a 'travel theme' including balloons and the Airport – so adding another theme to the sets.

In all around 30 of Bristol's finest landmarks are being honoured on the board.

The Clifton Suspension Bridge gets to land on the top 'Mayfair' spot, whilst College Green takes up occupancy on 'Old Kent Road' at the other end of the board. In between the top ranked and most affordable square are the great and good of the city including Brunel's SS Great Britain, the University of Bristol, Bristol Airport, Bristol Shopping Quarter, OVO, Bristol Pride Festival and Hargreaves Lansdown.
OVO in true MONOPOLY style has landed a big double. It gets to land on a utility square – the Electric Company from the classic MONOPOLY original. And it is also hosting the official launch. Alex Doorey, VP of Corporate Affairs and Marketing, OVO, says: "We're excited to have landed on the Utility square green on the iconic MONOPOLY board. It's a time to celebrate what the city has to offer, with local organisations taking part in the game, and bring the community together. Bristol is an iconic and vibrant city and we're very proud to host the launch at our HQ."
The Chance and Community Chest cards are customised as well. One fines players for exceeding 20mph in the city centre, whilst another rewards players with a Scholarship to attend the University of Bristol.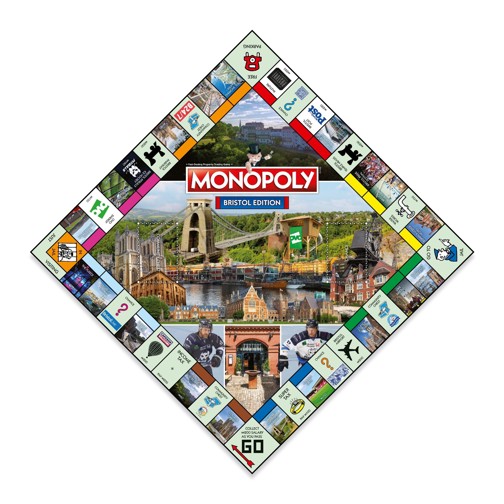 Earlier this year it was announced that Bristol is getting its very own official version of the world's most popular board game – 23 years after first 'Passing GO'. "This is a new game for a new generation," adds Mr Keen-Tomlinson.
On Mayfair in the old 2000 edition was @Bristol. Whilst Old Kent Road went to Anchor Road. This time round it's Clifton Suspension Bridge and College Green, respectively.
Mr Keen-Tomlinson adds:
"Clifton Suspension Bridge is Mayfair by popular demand. It appeared in the 2000 game but not as prominently. This time round the message from the public was loud and clear: it MUST be Mayfair!
"As for College Green it dates back to mediaeval times so it's very old in keeping with 'Old' in Old Kent Road. Also it's very high profile – just like MONOPOLY's most affordable square.

"The response from the public has been overwhelming. A very big thank you to everyone who sent in nominations."

Over the last 25 years Winning Moves UK has produced official versions of MONOPOLY from Palm Springs to Phuket .. and Dubai to Dublin. Now the MONOPOLY dice are landing on Bristol.

The MONOPOLY: Bristol Edition hits the shops at 10.30am on 9th November 2023 and will be for sale at Waterstones, WHSmith, The Works and Ryman. The game will also be extensively available online, including at https://shop.bristolmuseums.org.uk/ Booghe.co.uk and Amazon.co.uk