Champion of the Month - Archie
We're happy to announce that Archie is our Champion of the Month for October after 5 months of good work!
We're happy to announce that Archie is our Champion of the Month for October after 5 months of good work!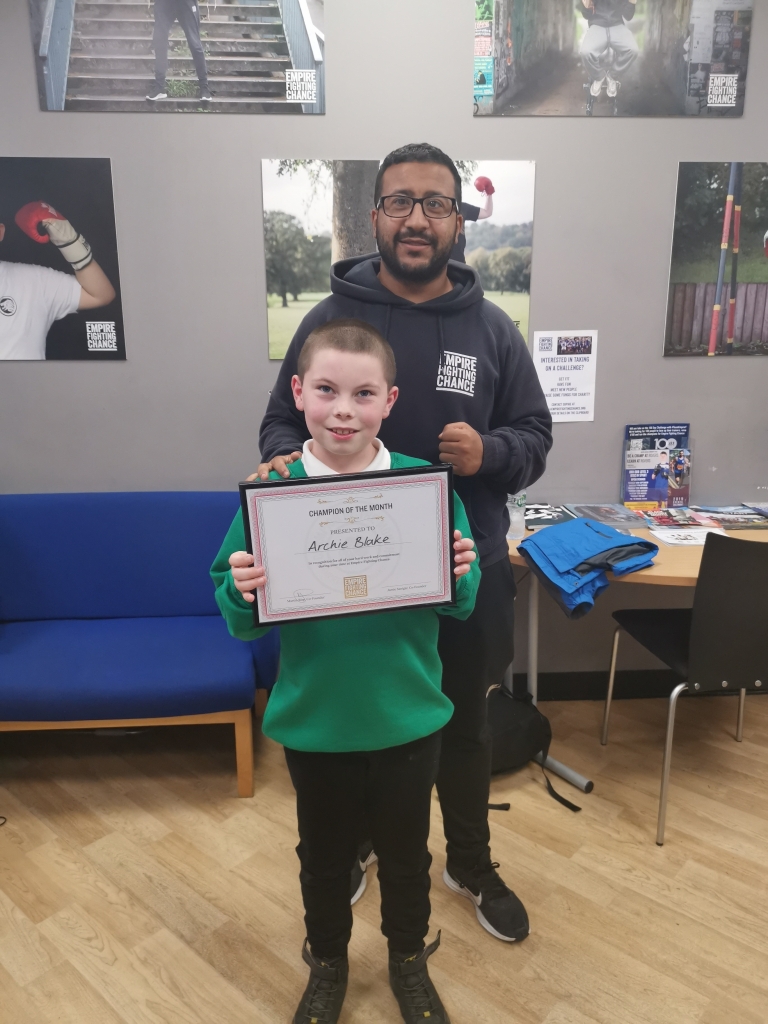 Archie is a fantastic 9-year-old boy who suffers with several acute disabilities which greatly affect his quality of life, resulting in anger issues and incidences of lashing out and hitting people. After 3 years of intensive psychotherapy with CAMHS (Child and Adolescent Mental Health Services), he has been coming to Empire Fighting Chance on a 1-2-1 basis since May, and was partnered with mentor Shiren to curb his anger, and instil discipline.
After 5 months of hard work with Shiren, we're happy to award Archie with our Champion of the Month award for October, for what he has gone through and continues to go through, and for being positive and applying himself in spite of this.
His parents have been really happy with Archie's improvement, and after a session where Shiren took their family rock climbing as part of our Summer Programme, Archie's mum Shelly was happy to share her comments on his progress after three months with us below.
Often, Archie attends and doesn't feel like doing any exercise, preferring to look in the garden because he loves nature and animals. Coach Shiren has to be mindful of letting him do what he feels comfortable doing, but also challenging him and encouraging to push himself, which he is responsive to.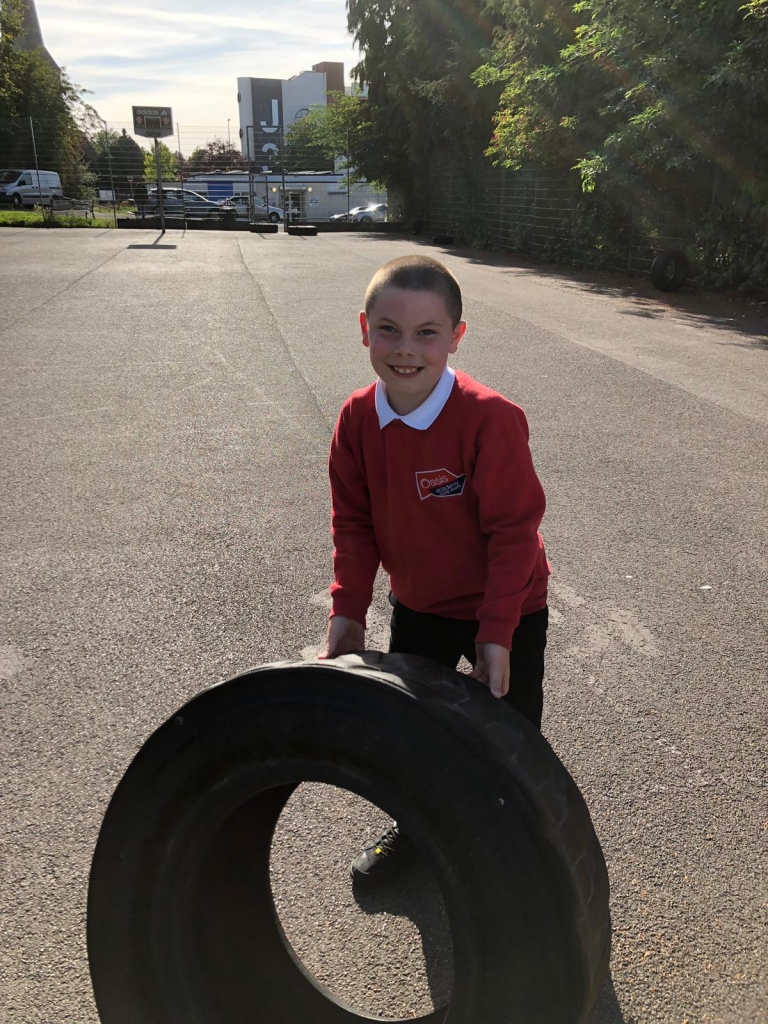 Shiren's personal development point to Archie: 'Sometimes we have to do things even when we don't feel like doing them because that is what being disciplined and resilient means.'
Archie is being bullied in school and has had to deal with the stress of changing schools, and despite this he is less angry and more well behaved at home. Shiren has always taught Archie the importance of not hitting other people, and he is encouraged to take his anger out on the bags and pads with Shiren. He is also finding it easier to make friends and is getting much better at doing his homework, something he wouldn't do at first.
Well done and keep up the good work, Archie!