Careers Blog–March 2020
This week in our HELLO FUTURE careers blog, we wanted to let you know what Aaron and I are doing to help you during this strange and difficult time.
For the first in our fortnightly Careers Blog, our Careers Manager Sharon Edwards talks through what we are doing to help the lives of young people in desperate need of our careers support during the COVID-19 pandemic.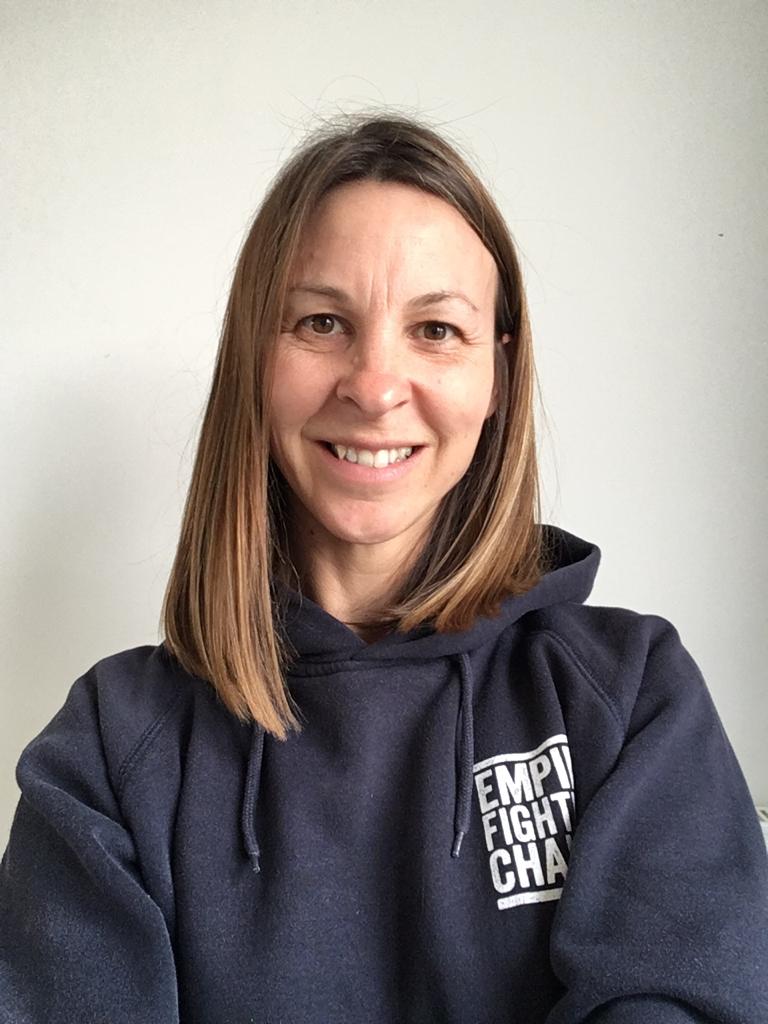 Hieveryone,
This week in our HELLO FUTURE careers blog, we wanted to let you know what Aaron and I are doing to help you during this strange and difficult time.
HELLO FUTURE is our careers programme, combining fitness and boxing with personal careers support and mentoring. We help young people think about their future, for example:
How to find out about types of work that might interest them.
Organising for young people to meet inspiring professionals to learn about their career path and visit interesting workplaces.
And to help them develop the skills they need to be successful in whatever path they choose – as well as staying fit and healthy!
We'regetting creative to make sure we can continue to support young people in newand exciting ways, and we want your help.
If you're sitting at home reading this you might be thinking "There's no point thinking about the future when we don't know what will happen tomorrow. Many of us are feeling helpless in this situation, and it's natural to find it difficult to motivate yourself. But at Empire Fighting Chance we stay strong and won't let a lockdown defeat us! So, here are some of what we have coming up over the next few weeks.
Fortnightly careers blog: We'll be sharing our top tips on how to stay on top of school or college work, to our favourite online courses or 'virtual' jobs fairs.
Toolkits: We're creating a set of simple resources and activities to help you during this time. We'll share our top tips and take you step-by-step through these important decisions, whether you're:
in Year 9 and wondering how to be ready for GCSE's
in Year 11 and about to step into the unknown
or if you've lost your job and are looking for work.
Careers in Sport: We know lots of young people are interested in working in sport, so we'll be sharing industry insights, what it's like to be a sports coach, and also sharing the brilliant sports-based training opportunities available to you.
Sports & Fitness ASDAN qualification – If you're interested in sport – or you're isolating at home and want to do something productive – try our virtual Sports and Fitness ASDAN qualification. It's easy - do four hours of exercise at home or on your daily trip out of the house, then two fun research projects, and you get a free certificate to put on your personal statement or CV!
1-1 careers mentoring: Of course, we are continuing to offer support to young people to talk through their ideas, research options and help to write CV's or apply for college courses, apprenticeships and jobs.
Remote work experience: We are creating a virtual work experience package to make up for not being able to host placements at the gym right now. You'll learn all about working for Empire Fighting Chance, get to know the staff, and complete tasks for us all whilst developing those key employability skills!
Not only that but our coaches will share video workouts and other cool content to keep you active and busy! Here's Dan with a 20-minute home workout you can do with your own bodyweight and your furniture!
What we want to know from you is – What do you need? Let us know! Contact the HELLO FUTURE careers team at [email protected]