Alex Beresford interview with Bristol Live about our partnership
Our new ambassador talks to Neil Maggs from Bristol Live about what drew him to Empire Fighting Chance.
Did you miss the Bristol Live interview with Alex Beresford recently? Click the image below to view: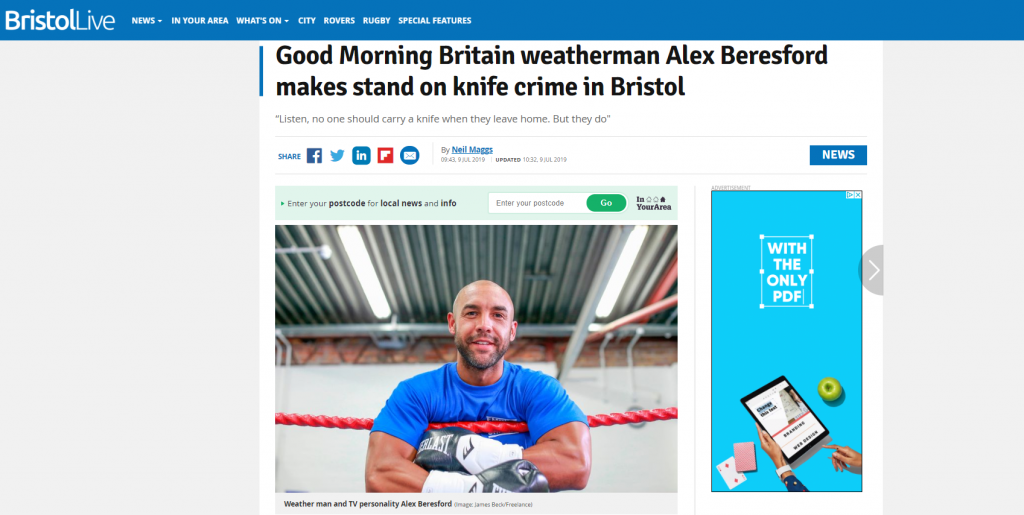 For co-founder of Empire Fighting Chance Martin Bisp, Alex Beresford is an ideal person to represent the charity. He said: "Firstly he's local, he has a history of being connected to us before. Secondly when I saw him on the TV with Piers Morgan, he seems to have a real understanding of youth offending. He saw them as human beings like we do here.


"And finally he came here to make part of the documentary, and spoke to one of our kids who used to carry a knife and it was clear he got it. He could see the lad was just a scared 16-year-old that was worried about getting hurt, didn't even want to be a gangster.

"So we liked him, we had the same values, he was a natural fit. He was exactly what we were looking for," he added.

He continued: "For too long people have spoken on behalf of the inner city, told us what to think and do, so it's right to get him and others to directly tell those stories.

As Empire we have been in the inner city for a long time, so wanted a local person with profile. And he of course has both."

Martin Bisp talking to Neil Maggs of Bristol Live.